MILAN, IT / LONDON, UK
Phantasmata is the noise acronymous of Xname, a multimedia artist born in Milan and currently based in London. Her live performances are developed through the use of artificial lights and home-made micro-oscillators which generate sound waves.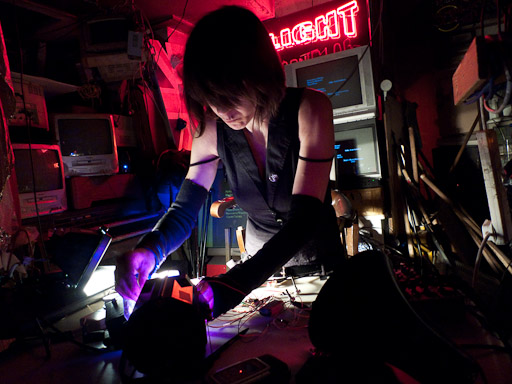 The light, transformed in electric current, passes through the circuit and exits in the shape of a sonic frequency, while the sound, modulated by manipulating the light sources, becomes tactile and synesthetic. The result is an hypnotic spectacle dominated by stroboscopy and industrial and noise-techno frequencies.
CLUB STAGE SATURDAY 23:00
---